Perfect For Small, Intimate Gatherings

Get away from your busy schedule and make time to recharge in Your Own Cozy Cottage. Let the calm and tranquility of nature take away your stress. This is the smallest, most intimate of the retreats that Four Seasons Getaways has. It is suitable for small groups of up to four people, so take your family or close friends to experience all that the Hunter Mountains area has to offer.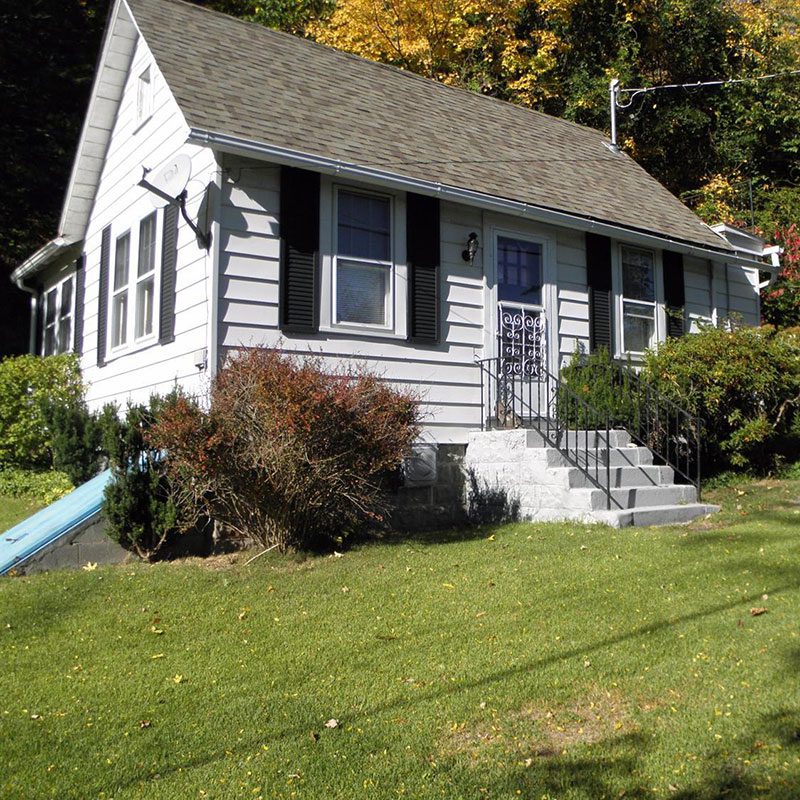 Your Own Country Cottage is Perfect for Quick Weekend Retreats, or Hitting The Slopes With Small Groups.
This quaint, single bed & bath cottage is the perfect getaway spot to unwind and enjoy the peace and beauty of nature with family or friends. Located only 8 minutes the town of Hunter, the Hunter Mountain slopes, and only a short walk from the quiet tranquility of the Schoharie Creek you can let yourself forget the stress of life & enjoy making memories with your closest friends and family.
Your Own Country Cottage has a full kitchen, an outdoor entertaining area with an outdoor wood-burning fireplace to enjoy during the colder months. Let the cozy atmosphere envelop your party and lose track of time while enjoying all that the Hunter Mountains has to offer.
Please note, prices depend on the season, month, length of stay, and size of your group. Call (516) 860-6528 for more details.
$1,000 Refundable Security Deposit for all rentals.
$400 Cleaning/Linen Fee for all rentals.
Includes blankets, pillows, and fresh linens (Bath and pool towels are NOT included)
Reservation Deposit required upon contract signing to secure dates: $2,000 for midweek and weekend rentals, $4,000 for full week rentals. The remainder is due in full one month prior to rental.
Please inquire about special pricing for weddings, corporate retreats, holidays, and festivals.
May — October
$8,500 – $9,500 per mid-week (Sunday night through Friday mid-day)
$7,000 – $7,500 per weekend
$15,000 per week
November — April
$7,500 – $8,500 per mid-week (Sunday night through Friday mid-day)
$6,500 – $7,500 per weekend
$13,000 – $15,000 per week